Sustainable
Sustainable entrepreneurship is anchored in our daily thinking and actions. Everything we do, we do very consciously and with an eye for people, society and the environment.
Meuva consciously opts for sustainable entrepreneurship. In doing so, we take responsibility for the effects of our business activities on people and the environment. Within our capabilities, we contribute to a healthy balance between People, Planet and Profit. In addition, we also focus on new market opportunities, growth and innovation with benefits for people, society and the environment.
Sustainable entrepreneurship is a journey, not a destination. The goals we pursue change over time and with every business decision. Meuva is constantly looking for feasible steps to shape our social responsibility and to make our contribution to a sustainable world. Together with others. Now and in the future. That is what we call 'sustainable partnership'.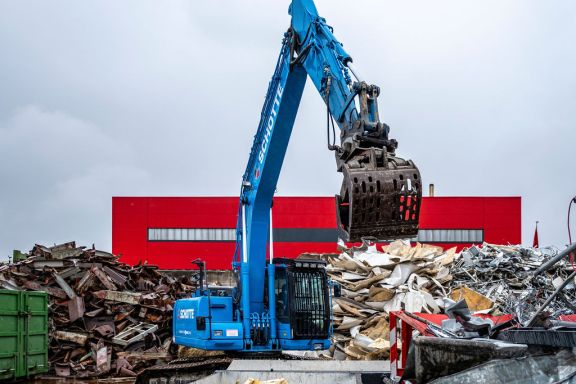 MSO Circular
Within the MSO Group, Meuva, Schotte and Oranje work together on the demolition, disassembly and remediation of various projects. In our work we come across materials that are still very useful. The circular materials of Meuva, Schotte and Oranje are offered on one platform: MSO Circular.
Want to know more about the possibilities of MSO Circular? Feel free to contact our circular project leader.

MSO Circular is an example of our contribution to a sustainable (construction) world. An initiative that countless entrepreneurs and institutions are already using. From building materials to furniture, from equipment to complete industrial installations, we offer all usable materials for reuse.
Circular construction is the future, and that future starts today. Our circular range can be found on Oogstkaart and Marktplaats and changes every day. Start the sustainable future today and go to: